Colleyville Banner Printing
Banners are one of the best tools to use if you want to vividly display your business, even from a distance. Take advantage of DFW Printing's top-notch Colleyville banner printing services and see a great difference in your marketing reach in no time!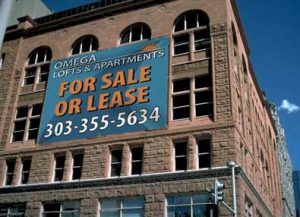 DFW Printing is a long-time player in the printing and design industry. We have already helped hundreds of clients who have grown to trust us in every printing product they need to improve their business without spending too much money and time. Every product that you may need from the printing industry can be designed and produced by our expert team!
We will aim to know everything about your business so we can achieve the best banner version that's perfect for your goals and brand. We offer a complete set of options for materials, sizes, formats, and other specifications so that you won't feel limited in your creativity. Rest assured that no matter how complex the designs are, we will deliver them at the quickest possible turnaround time and offer you the best price you can get in the market. DFW Printing's Colleyville banner printing service package is the one you need!
Call DFW Printing today at (817) 533-4872 for your Free Consultation with a Colleyville Banner Printing expert!
Wide Format Banners
Wide-format banners possess the same quality as their digital versions. Our wide-format printers allow extremely high-quality prints no matter the size or material of the product. We can print on canvas and paper, but we mostly recommend vinyl due to its durability and capacity to display high-quality resolutions.
Rest assured that despite being massive in scale, our wide format banners are durable and long-lasting. We also use special-quality ink so the vibrance of the prints will also resist fading and damage for a long time. Moreover, every accessory and supporting structure needed to install your banners can also be provided by our company.
Large Format Graphics
Large-format graphics are great for marketing events and sales openings. Any surface that you want to have high-quality visuals can be printed on with our special equipment.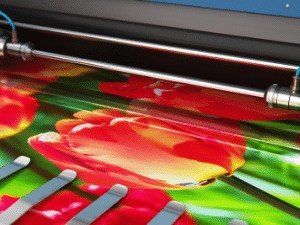 If you want people focusing on your displays of products and special offers, large-format prints are the way to go.
Just tell us what kind of designs and products you need, and we'll show you the variety of options that you can choose from our company.
From the materials used, such as vinyl and paper, to the accessories needed to set them up, we got you covered.
Call DFW Printing today at (817) 533-4872 for your Free Consultation with a Colleyville Banner Printing expert!
Flexible Banner Customization Options
Rest assured that if you avail yourself of our Colleyville banner printing services, you won't regret your choice.
This is because we do everything in our power to build exactly what our clients need, not just in terms of visual design, but also in their budgeting and scheduling. Every idea that you have will be effectively incorporated into your products, along with our expert recommendations that you agree with.
We always allow our clients to have great control over our process, adding any changes that they may want to make. Our main goal is to create the products that will fully satisfy you, so rest assured that your investment in our company will be worth it.
Full-Service Printing Company
Aside from solving your Colleyville banner printing requests, we also offer a long list of printing and design-related services that can help improve your business. We have the complete set of equipment and facilities to handle the smallest brochure printing projects to the biggest bulk-printing goals of our clients.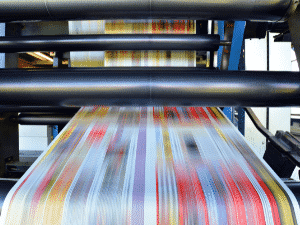 You can be guaranteed that DFW Printing will do everything to follow your intended specifications and branding guidelines. We are ready to work to achieve the proper formats, materials, budgeting, and schedule that you want.
Here are the other services that we can provide:
1. Graphic design
2. Digital Printing
3. Black and white/ colored printing
4. Business cards
5. Brochures
6. Envelopes and letterheads
7. Notepads
8. Forms
9. Postcards
10. Flyers
11. Mailing services
If you're looking for some other service, don't worry. We are fully capable of designing and producing any print product that you may need for your business. Rest assured that we will offer them at the best prices available.
Let's Talk – Get Your Free Banner Consultation Today


DFW Printing is a printing company that you can trust with all your Colleyville banner printing goals and other related projects. Once you give us a call, we will immediately begin working on your products as soon as we learn all about your company and objectives.
You can also depend on us to match a good timetable and budget according to your needs. Let us know how we can help you. Reach out to us today!
Call DFW Printing today at (817) 533-4872 for your Free Consultation with a Colleyville Banner Printing expert!