Euless Brochure Printing
Brochures are one of the best ways to hype up a business, a product, or an event. Make sure to take advantage of DFW Printing's Euless brochure printing services to elevate your marketing to another level!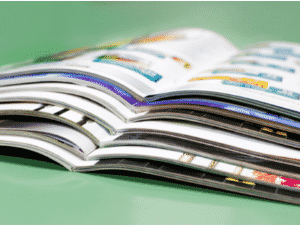 Brochures are a staple advertising tool for many businesses as they can display important information quickly and comprehensively.
DFW Printing is a top-notch Euless brochure printing company composed of highly trained experts in printing, graphic design, and other related services. We can help you produce the best version of your brochures to make them very effective in endorsing your business.
From design and printing, we offer the full range of services that you need to obtain these brochures. Call us today, and let's talk about how we can help you out!
Call DFW Printing at (817) 533-4872 for your Free Consultation with a Euless Brochure Printing expert!
Top-Notch Brochures and Services
There are many reasons why brochures make one of the best marketing tools for companies. First, they are able to compress information without sacrificing comprehensiveness. Second, unlike bigger prints used for advertising, brochures are small and lightweight, making them easy to pass around. With DFW Printing's expert team, we can help you make them look highly attractive and professional, enticing your target market to engage with your brand.
Here are a few other amazing reasons why you should try out DFW Printing's Euless brochure printing services:
Open to All Businesses and Organizations
DFW Printing accommodates any client from any industry. Even the most customized requests specific to a unique business's brand can be catered here.
Just tell us what you need, and we'll show you how we can achieve them for you. We are confident that no matter what kind of print goal you have, we can deliver it to you at an excellent quality and turnaround time for the best price in the market.
Wide Range of Options
Our services and capabilities are as numerous as our options for your brochures. We can show you our catalog of successful projects that you can either copy or be inspired from. From the materials we use to the dimensions of the prints, we are open to any specifications that you are looking for.
Great Customization Control
At DFW Printing, we assure you that we won't stop developing the final product until it's what our clients want. Throughout the process, we will guide you through every step and allow you to make changes as you deem necessary to make sure you are fully satisfied with the outcomes.
Full-Service Printing Company
As a leading printing company, DFW Printing offers more than our top-quality Euless brochure printing services. As a business, we know how important it is for companies to find a reliable provider of high-quality services that also fit their budget and schedule. So tell us what you need, and we'll tell you what we can offer. In the end, all we want is to be able to provide you with the best printing products and services that can help improve your business.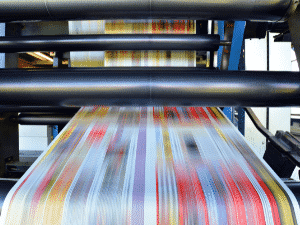 Here are some of the other services that we can offer!
1. Full-color or black and white printing
2. Graphic design
3. Digital printing
4. Mailing services
5. Business cards
6. Flyers
7. Letterheads and envelopes
8. Banners
9. Forms
10. Calendar
11. Postcards
12. Notepads
13. Posters
14. Blueprints
Rest assured that we will do our best to offer the best price for any service or product that you order. Even if it's a large-scale project, such as bulk printing or wide-format printing, we will deliver the best that we can.
Let's Talk – Free Consultation


If you're looking for a complete provider of Euless, TX brochure printing services, DFW Printing is the best option you got. We will develop them to their peak attractiveness, cohesiveness, and durability regardless of your target audience.
Call us if you want more information on what we can offer. Don't worry about budgeting. We will be with you until we can find the sweet spot regarding the costs.
Call DFW Printing at (817) 533-4872 for your Free Consultation with a Euless Brochure Printing expert!