Bedford Large Format Printing
If you want to catch people's attention immediately and get them to talk about your brand, large format displays are the way to go. These prints are great for outdoor marketing, but nowadays, they can also be modified to fit indoor settings.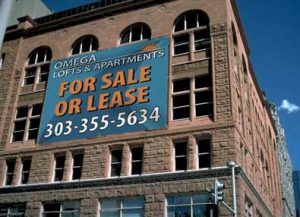 You can trust our Bedford large format printing service at DFW Printing to make the right prints for your needs, whether you want banners, posters, or blueprints. We can modify your existing large-format designs and make them more appealing or create a totally unique design that will wow the crowd and get them talking about you and your offerings. We can even print them in black and white or color in durable substrates that will last without needing constant maintenance or replacement.
Our large format printing experts are on standby to walk you through all the options so you can get the perfect one that fits your purpose. We can adjust our prices and deliver high-quality prints on time whenever you need them.
Call DFW Printing at (817) 533-4872 for your Free Consultation with a Bedford Large Format Printing expert!
Wide Format Banner
One of the most common types of banners used for businesses is wide-format banners. These banners make the best storefront and informational signs, whether installed indoors or outdoors.
Wide-format banners often use vinyl and other similar materials because it makes them durable and won't fade easily. For our Bedford large format printing service, we use these durable substrates and UV-resistant ink so that the design won't fade even under the sun or strong light exposure.
Worried about where to install these banners? There's no need to worry! We have a talented team of installers who can check your location before installing the banner to determine where it will make the most impact. Once we identify the right location, we will install the banner securely in place and reinforce it to protect it from intense weather conditions.
Large Format Graphics
Looking for a great way to make your walls and windows stand out and expand the way you promote your products and services? If that is a yes, why not request large format graphics from DFW Printing?
Large format graphics can help improve the appearance of a space, as well as allow you to expand your promotional activity through your walls or windows. When we take on your request, we will use the right substrate that will help your design stand out and match the space where you intend to install it. As your design is being printed, we will monitor the design to see if there are any imperfections and only hand you a perfectly printed graphic that will help your business stand out. We can even customize its shape or size if that is your preference.
We guarantee that these graphics match your vision for your business and inspire people to check out your business.
Call DFW Printing at (817) 533-4872 for your Free Consultation with a Bedford Large Format Printing expert!
Full-Service Sign Company
Whether you are looking for large format prints, signs, or small print materials for your business, you won't be disappointed with DFW Printing.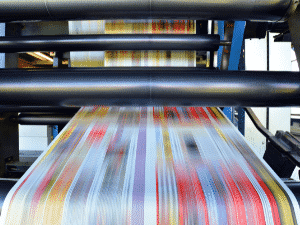 We are a trusted and experienced Bedford, TX printing and sign company that offers one of the city's best printing and signage services. Need prints for personal events or business purposes? Our team will personalize our services to match your requirements for your prints and make sure that the designs come out without warping or distortions. We have the right materials, tools, and experience needed to make the right prints whenever you need them and get them installed in the right areas where they will produce a lot of good impressions from the public.
You are also guaranteed that the final print, once installed, will not fade over time no matter where you plan to install it. We are also open to negotiating our service prices to match your budget without affecting the quality of the final print.
Should you need supporting print materials for your marketing strategy, we can create them for you to match your large format prints. We will take into account your business, design requirements, and budget to get them done on time and within your budget. We can even do bulk and custom prints to allow you to explore other ways to promote your business.
Free Large Format Sign Consultation


If you want to make an impact on your target audience through your display, you need to invest in high-quality large format displays to promote your products and services. Whether you are on a budget or want something truly epic for your large format displays, our Bedford large format printing service will be on the case once you provide us with all the details we need to know about your goals for these large prints.
If you have any other questions about our large printing service or other services, let us know through our free consultation service.
Call DFW Printing at (817) 533-4872 for your Free Consultation with a Bedford Large Format Printing expert!